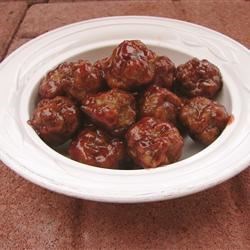 These have been around forever, but they are so easy and so yummy, how could I not include them here?
Cocktail Meatballs
1 bag of frozen pre-made meatballs
1 large jar of grape jelly
2 jars of chili sauce
Mix all ingredients in a slowcooker. Cover and cook on low for 4 hours. Stir well before serving.
That's it! So easy!